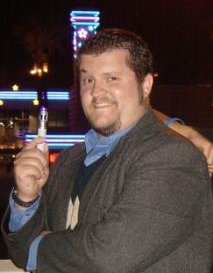 Vasilios Alagiannis is an actor who portrays Doctor Who in Homegrown Productions Doctor Who films.
He started making Doctor Who Short Films in 1999, with "Access Denied", followed up in 2001 with "Hidden Secrets".
Later on, he started a Doctor Who miniseries. It contains "Lost and Found", "Zophren" and the series finale "The Enduring End".
He is also to play the one of the Doctor's companions, Frobisher in the Doctor Who Animated Christmas Special
http://www.youtube.com/user/hgpdoc9 - Homegrown Productions on Youtube
http://www.youtube.com/watch?v=6odftJorTtA - Lost and Found: part 1
http://www.youtube.com/watch?v=JnaWfIaSEwM - Lost and Found: part 2
http://www.youtube.com/watch?v=EpeAsDwit0k - Lost and Found: part 3
http://www.youtube.com/watch?v=RkE-w3LyW0w - Zophren: part 1
http://www.youtube.com/watch?v=3vTXfmb_l7Y - Zophren: part 2
http://www.youtube.com/watch?v=D0D-1QfkhdY - The Enduring End