This project (or the project related to this article) is still in production.
In order to maintain consistency on the wiki, we ask that information regarding this production is kept to a minimum, and no further pages about it are submitted until completion. (see Policies)
If the production is abandoned or goes dead for a long period of time, the article(s) may be deleted.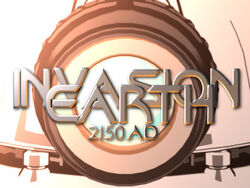 Dalek Invasion of Earth 2150 AD Redux is intended to be a retelling of the original Dalek Invasion Earth 2150 AD, with a new script, new characters and a new Doctor. It is planned to be of a high standard and pay good tribute to both Peter Cushing's Doctor Who movies and the official Doctor Who series. The production has now been handed over to Manga Gothic Media.
Community content is available under
CC-BY-SA
unless otherwise noted.